The benefits of Niobium microalloying design for rebar applications Discover how Niobium can transform your business
Niobium is a versatile player that adds value by improving material properties, increasing efficiency, safety and performance of end products.
The introduction of the latest revision of the hot rolled ribbed rebar standard in China, GB/T 1499.2-2018, has eliminated the established quench and self-temper (QST) process in steelmaking, allowing for safer rebar to construction. Due to the new specifications, Chinese rebar producers have effectively moved to the microalloying concept in order to fulfill the rebar requirements.
Niobium is an essential microalloying element for the production of better rebar applied in diverse projects, including those located in areas prone to seismic activity. Unlike other alloying elements, niobium increases Yield and Tensile Strength and grants exceptional elongation properties to microalloyed steels. Using up to 0.020% Nb is sufficient to meet safety requirements in seismic zones, in accordance with GB/T 1499.2-2018. Niobium microalloyed steels with 400 MPa and 500 MPa achieve the following properties: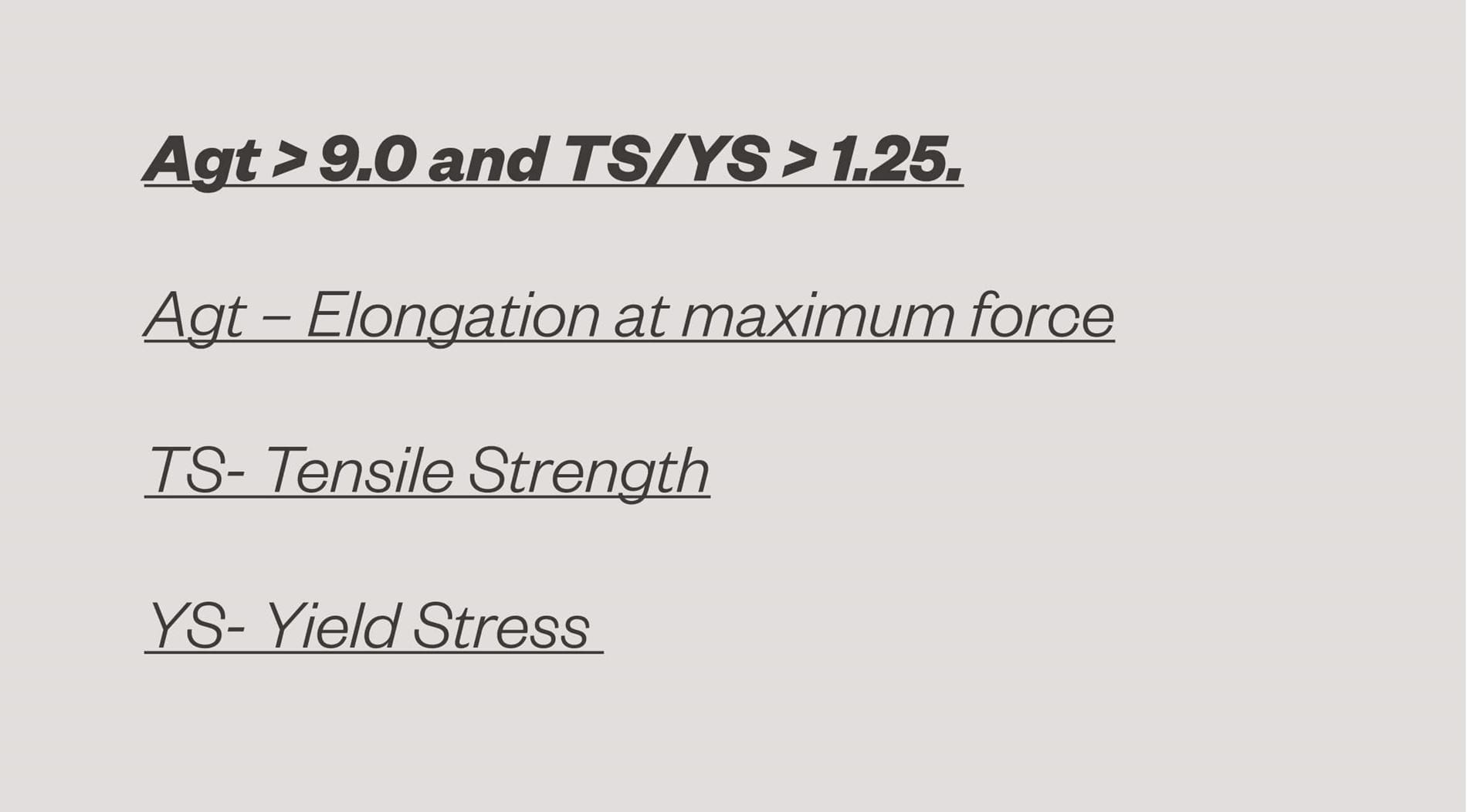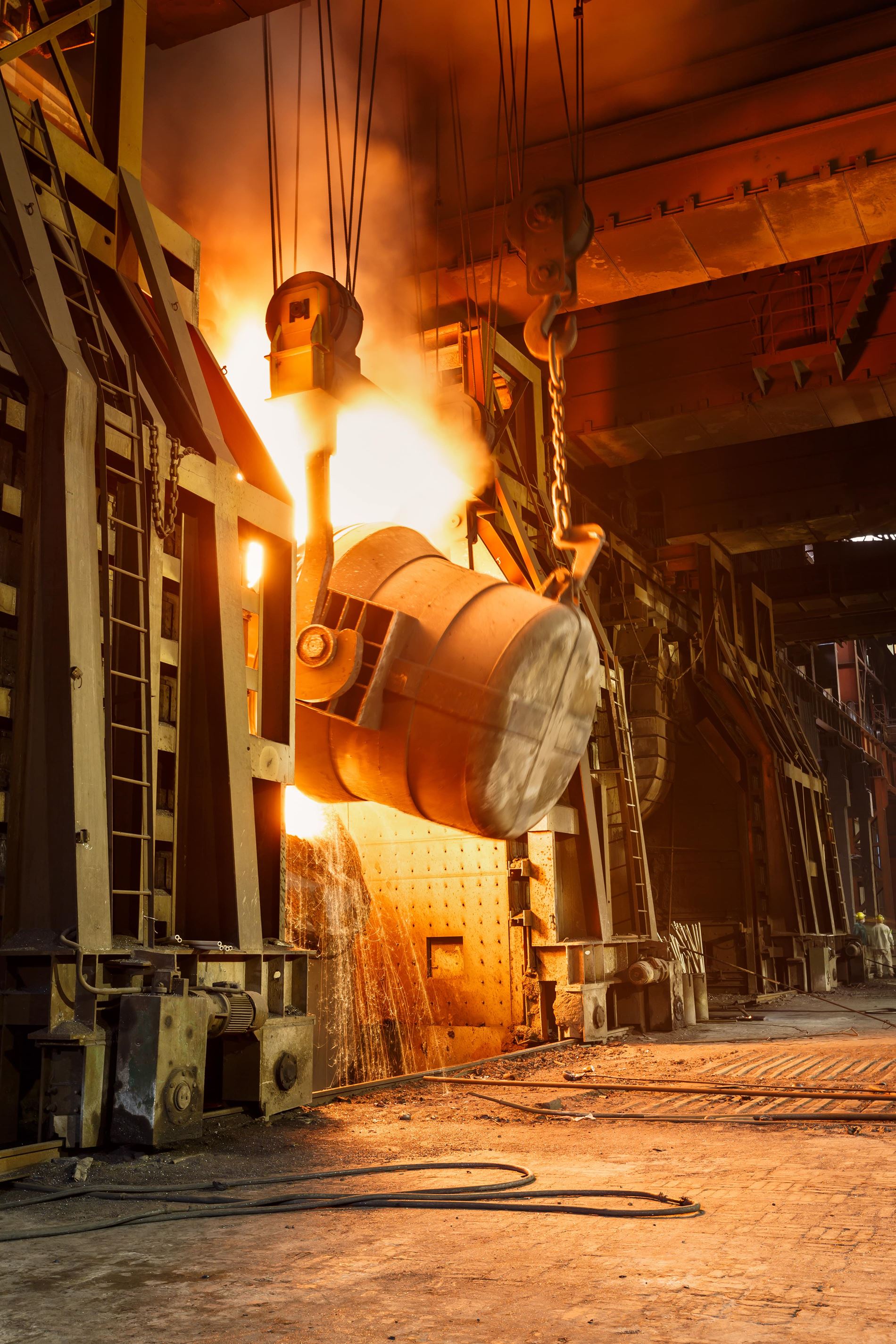 Niobium delivers cost benefits to steel mills
Small amounts, lower costs
Among the microallying elements, niobium is used in the lowest amounts. Just up to 0.020% Nb is enough to provide the required strength and ductility levels, and this lean alloy design results in lower costs.
Niobium increases strength with high productivity processes
Niobium increases strength in rebar grades by better conditioning of the microstructure through solute drag and austenite grain pinning during hot work. Unlike the process for plates, beams and shapes, rebar grades do not require thermomechanical controlled processing (TMCP) to achieve grain refinement.
That is because the drag effect exerted by the Nb in solution and the pinning by precipitates are enough to work with the particular carbon content and process conditions found in rebars. Due to this, high productivity processes can be used. There is no need to increase reheating temperature, either, since niobium additions are up to 0.020%.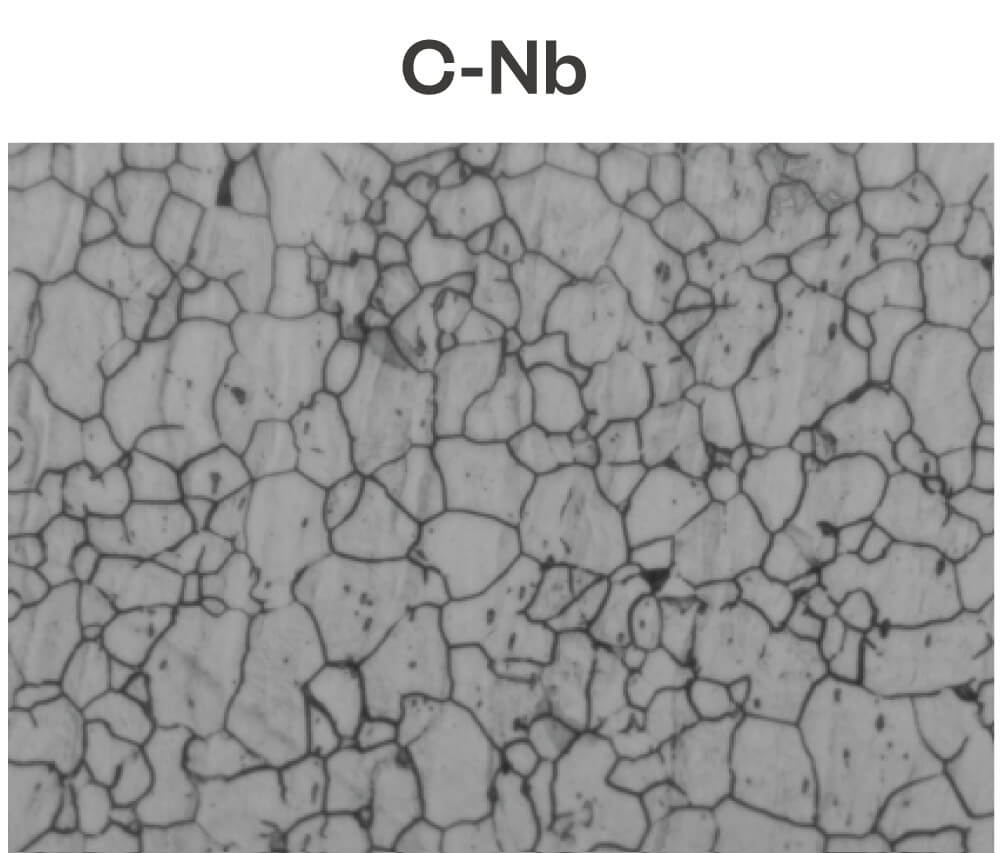 Discover the right amount of niobium for your business
Niobium is a versatile microalloying element that may be added in different amounts according to the desired mechanical properties and diameters of rebar.
For 400 MPa, niobium can be used alone, but for 500 MPa and 600 MPa niobium does great when combined with other microalloying elements. For example, in rebar up to 30 mm diameter using 0.20 – 0.25%C, industrial production has proven the cost benefits of using niobium alone or together with other microalloying elements for different strength levels.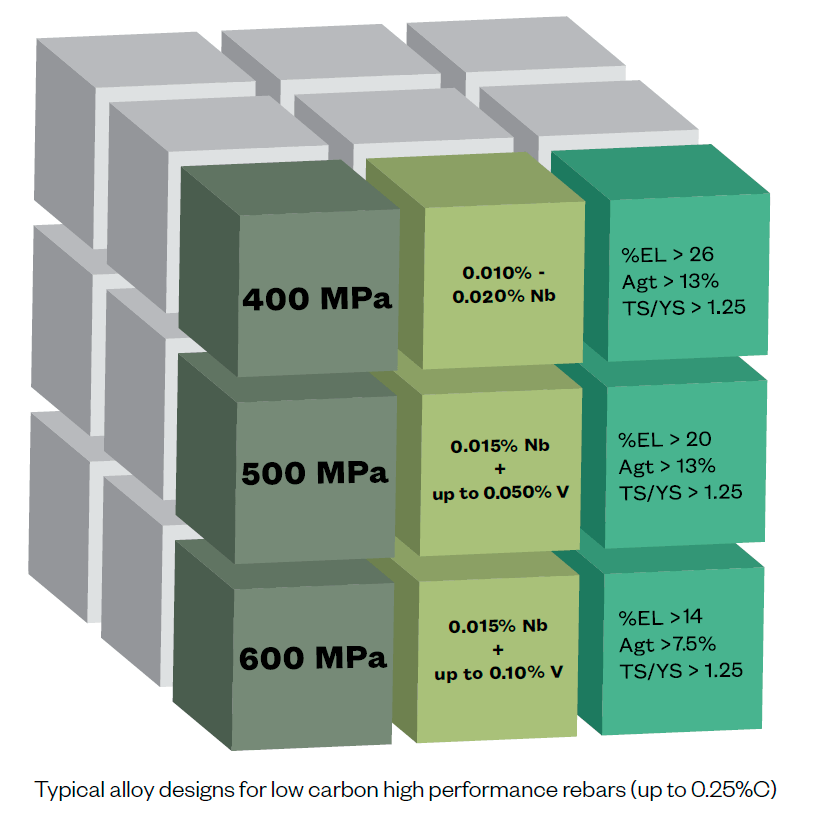 Want to see this content in another format?